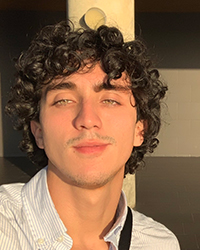 Santiago Ramírez Ávila
Universidad del Sagrado Corazón, Puerto Rico
United States

Santiago Ramírez Ávila is a senior at Puerto Rico's Universidad del Sagrado Corazón, completing a double major in marketing and accounting. During his school career, he has been part of different projects help manage the social media for Centro de Bellas Artes de Santurce and creating marketing strategies for APNI. While pursuing a career as a professional swimmer, he is also developing an entrepreneurship project at university, called Brownie Planet, as part of which he has had the opportunity to be involved in La Cepita (Neeuko's entrepreneurship program). He has also gone to study the practices in Feria Buró in Bogotá, Colombia, his native country.