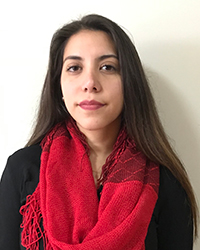 Brenda Morales Márquez
Universidad Anáhuac México
Mexico
Last semester at the Universidad Anáhuac México, Brenda Morales Márquez took part in the Instituto Mexicano de Ejecutivos en Finanzas (IMEF) as director of social responsibility, and throughout the year was involved in activities such as environmental conferences, nature travel, volunteering, reforestation, cleanup of some areas of Mexico City, eco-fashion runways, social experiments, etc. Her task was to encourage the members of the institute to participate in the activities which she did by including them in the organizational planning.
Morales Márquez has become very conversant with social responsibility and sustainable development through her studies and believes she is a person who can influence people about being eco-friendly, especially by using her social networks to share important information and her tips. Her goal is to open an ecofriendly store, where she can also give environmental advice.